Assassin's Pride Anime Series Reveals First Visual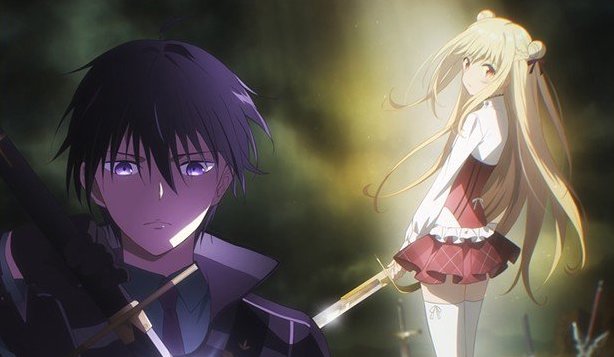 Assassin's Pride, a series of light novels by Kei Amagi, is getting animeifed, and now we've got our first peek via a freshly-released visual.
The visual shows Melida Angele (right), an aristocrat whose job is to use magical powers to defeat monsters, but whose magic isn't exactly up to snuff. On the left is Kufa Vampeel, her tutor—and, if she fails, her potential assassin.
The Assassin's Pride novels won the Grand-Prix at the 28th Fantasia Taisho contest.
The anime adaptation was announced back in October, when our own Joseph Luster described the plot like this:
The story follows Melida Angele, one of many young aristocrats tasked with putting Mana powers to work to battle monsters. Unfortunately, she isn't able to use her powers, so a young man named Kufa Vampeel takes her under his wing as her tutor in an effort to unlock her true talent. Unbeknownst to Melida, though, Kufa has also been tasked with her assassination if it turns out she has no potential.
Source: Moetron