Download Otaku USA's Very Best Anime Guide for Free!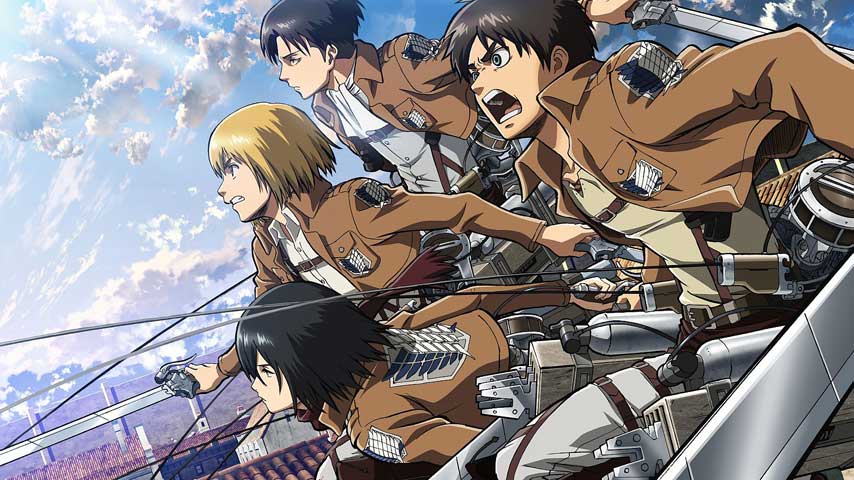 The editors and contributors at Otaku USA magazine picked their brains for a while to come up with the shows, movies, and OVAs they consider to be among the greatest. The result of all that work is available in the form of The Very Best Anime Guide!, a free downloadable eBook that packs in reviews and features, culminating in a personal roundup of anime favorites from a handful of Otaku USA writers.
You can grab your free copy of the eBook by signing up for the free Otaku USA e-mail newsletter, which delivers twice-weekly news, features, and reviews straight from our team in Japan.
In a mix of fresh and familiar, features in The Very Best Anime Guide run the gamut from Katsuhiro Otomo's classic anime film Akira to more modern (and wildly popular) fare like Attack on Titan. Regarding the former, Joseph Luster champions Akira as a movie that remains among the best anime has to offer, while Daryl Surat provides an overview of Attack on Titan and looks at what makes the series so promising. The likes of Cowboy Bebop, Fullmetal Alchemist: Brotherhood, Evangelion, Galaxy Express 999, and more are covered along the way.
The real meat of the guide lies in the Best of the Best cover story. Otaku USA contributors Ink, David Cabrera, Erin Finnegan, Paul Thomas Chapman, Matt Schley, and Evan Minto each deliver expanded thoughts on their personal favorite anime, from Ink's send-up to Hayao Miyazaki's Spirited Away to Evan's love letter to the late Satoshi Kon's Millennium Actress. Those who want to compare their own lists can also look forward to a bonus roundup of top 5s at the end of the feature, including one from our very own Editor-in-Chief, Patrick Macias.
While there's no such thing as a "definitive" Best Of—despite the proliferation of lists online that will tell you otherwise—Otaku USA's The Very Best Anime Guide! serves as a collection of some of the greatest. Consider it as described, a guide, and see how it lines up with your own personal best of the best.