Keanu Reeves Pays Hideo Kojima a Visit, Expands Dream Team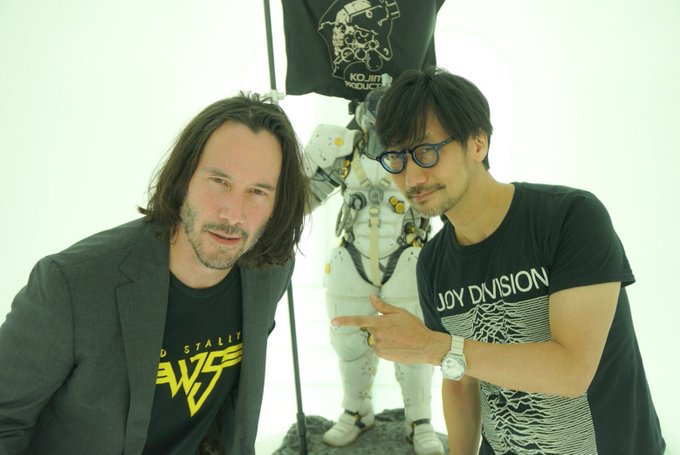 When it comes to friends, Hideo Kojima sure knows how to pick 'em. The mastermind behind the Metal Gear Solid franchise—now working independently on his new original creation, Death Stranding—recently offered up some evidence of a visit from his latest famous pal, Keanu Reeves.
Reeves was in Japan to promote the region's premiere of John Wick: Chapter 3 – Parabellum, and he took the opportunity to stop by Kojima Productions to hang out with a fellow cool dude. Surely, truly, this must result in a creative partnership, but only time will tell what, if anything, these two cook up together one day.
For now, we have the photographic proof we need of this majestic pairing:
Our Keanu visited Kojima Productions pic.twitter.com/wBM3cQ7taw

— HIDEO_KOJIMA (@HIDEO_KOJIMA_EN) September 7, 2019
And an autograph with a note from Reeves that says, "Save us, Hideo!"
コジプロのメッセージ・ボードにも、メッセージいただきました!ありがとうございます!スタッフ大喜び!ハデスがヘブンになったひと時✋ pic.twitter.com/vC5fBxLiNi

— 小島秀夫 (@Kojima_Hideo) September 7, 2019
Reeves went on to explore more of Japan and soak in some art, but we're still stuck on the Kojima x Keanu potential. Next up for Wick is a role in Cyberpunk 2077, so there's already a solid video game jumping point in place for the actor's next big move.
Source: My Game News Flash via SoraNews24